Redefining The Market With A Complete Range Of Chilling Plants, Water Chilling Plant, Water Chiller Plant, Open Type Chillers, Refrigeration, Air Conditioning And FRP Square Cooling Towers, Chilling Solutions At Enviable Prices.

About Us

Counting on the experience and expertise gained over two decades, we, Airtech Cooling Process Pvt. Ltd., have become one of the leading manufacturers, exporters and suppliers of Chilling Plants, Water Chilling Plant, Water Chiller Plant, Open Type Chillers, FRP Square Cooling Towers, Industrial Cooling Plant, Industrial Cold Rooms, FRP Cooling Towers, Evaporative Cooling Systems (Air Washers), Air Cooling Units (ACUB series), Cold Rooms and other Equipment and Spare Parts. Our range of products comply with all the quality norms established by national and international authorities and are exported to markets all over the world.


Most Popular Products
Since the inception in the year 1990, our products are efficiently catering to the applications in various industries such as food, plastic rubber, pharmaceutical apart from requirements in small and multi storey buildings, storage houses of perishable items, etc. Our superb quality products and prompt after-sales support have helped in building cohesive relationships with our customers.

With an in depth technical and mechanical knowledge of refrigeration and conditioning systems, our engineers and other team members work constantly towards offering unbeatable quality range to the customers. The customers have always reposed faith in our ability and relied on us for services, which suits their budget and satiates their specific needs. Some of the clients we have served in the past are Bata India Ltd., Hindustan Lever Ltd., and Britannia Industries Ltd. amongst the others.

KEY FEATURES Of AIRTECH'S Designed Water Chillers:

High capacity
Compact size
Power saving water chilling plant
Save environment, green chiller, ozone friendly & CFC free gas
Find wold class water chiller
Easy to operate
Efficient condenser
Safe for the plant
Low noise level
World class screw compressor
The next generation chilling solution
India's largest Efficient water chilling plant manufacturer
An ISO 9001:2008 company
Why Us?
We are a prominent name in manufacturing and exporting Chillers, Chilling Plants, etc. Some of the factors that have catapulted us among the top players in this business domain are:
Customer centric approach
Expertise in the refrigeration and air conditioning domain
Highly qualified designers
Customized services to the clients
Strong after sales support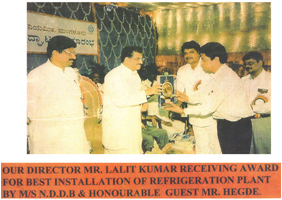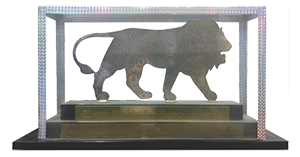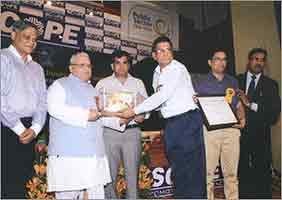 Our Clients...
145, Type-A, HSIDC, Sector-31, Faridabad - 121003, Haryana, India
Phone : 08037265615
Fax : 91-129-4177213
Mr S K Kathuria (Director)
Mobile : 08037265615
Unit-1: 14/6, Lakhi Shed, Sector- 31, Faridabad-121003, Haryana, India
Phone : 91-129-4177211/4177212/4177213
Fax : 91-129-4177213

Unit-2:
A-6, Kanwra Industrial Area, Greater Faridabad, Haryana, India

Unit-3:
704, Sector-69, IMT Greater Faridabad-121001, Haryana, India